Malpac Holdings Berhad ("Malpac Holdings") is an investment holding company, started as a stock broking firm since 1976. The Group owns investment in oil palm plantation assets, properties and shares for long term investment.

Due to the ongoing legal suit and the recent dismissal by the Kuala Lumpur High Court ("KLHC"), Malpac Holdings has, pending finality of the suit, lost the ownership and control of its wholly-owned subsidiary which owns its plantation assets. As the Group is appealing to the higher court(s), the matter has not been finally resolved as yet. We strongly encourage our shareholders to read our annoucements on the updates of the legal suits.

In the meantime, the Group is actively pursuing new investment opportunities in various industries to rebuild its revenue.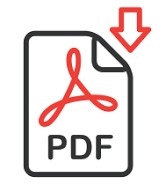 Download Malpac Legal Case Summary found in Malpac Annual Report 2017